Click the following links for important information, standards and policies:
Switchback Ticket Information:
Here's the ticket link for Canon City so teams can purchase for the remainder of this season. The link is http://goo.gl/h9I0r0
New Blitz Bylaws are available for viewing. Click here.
Wear Blitz: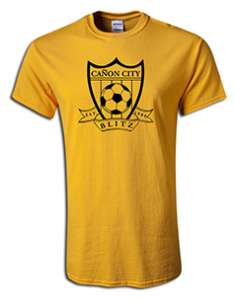 Here's the link for Blitz Apparel.  Happy shopping. There's something available for everyone in the family!
http://www.soccer.com/playerpassnav/teamGateway_2.0.php?club_id=7688653&spiritwear=1
New US Soccer Mandates:
US Soccer has mandated new rules for the fall 2016 season. Our parent organization, Colorado Soccer Association, is implementing a new birth year age group matrix and small sided game standards for Fall 2016. Parents need to know their children will be placed as players by age group based on their birth year. Blitz is still looking at how this will effect our current teams. Also for teams U12 and below we will only be offering 9 v 9 as this is the new regulation.
If you would like to read up on these mandates, please click here for the US Soccer Changes FAQ's and here for the USA Soccer Changes Fall 2016.